For many freelancers, especially those new to the game, freelancing platforms can seem an attractive way to promote yourself to develop networks and contacts, find new clients, and secure paid work. But beware - not all platforms are created equal.

There are several well-known platforms, but often the best ones aren't the big guys.
I'm not going to name and shame the platforms that aren't that great, but I will share links to those that are well worth considering, some alternatives to freelancing platforms, and other ways to build your portfolio and find well-paid projects.

Who Should Use Freelancing Platforms?
In a perfect world, freelancing platforms would be perfect for anyone looking to find business opportunities and would offer a comprehensive list of projects to pitch for. In reality, freelancers will use freelancing platforms when they are first starting out, but once they have more experience they tend to use existing networks and referrals for leads.
Annette Rizzo of Absolute Marketing and Communications told me: "After having my first child, I decided not to go back to work. As much as I loved what I did, the thought of working long hours and travelling as I once did no longer appealed."

"So, to keep up my skills and my mind active, I decided to venture into freelancing."

She signed up to three of the most well-known platforms, saying: "I figured this was a good way to work on one-off projects and build my freelance experience."
However, many of those who previously signed up to those platforms no longer use them.
In Annette's case, she found other ways to build her network. She says: "I'm happy to say that I haven't needed to use any of these platforms in the last couple of years. While my experience wasn't overly negative, it can be a laborious way to find work. But it was a good starting point."
In researching this article, I discovered some of the big platforms are not popular with freelancers nor with clients; in fact, three of the major freelancing marketplaces failed to score above two out of five stars (1.5 being the highest). But rest assured, there are some great platforms out there.

Downsides to (some, not all) marketplace platforms.

Low Rates and High Commissions
On some of the bigger platforms, you need to be wary about the rates - some are so low they make unemployment benefits look like a luxury.
Many of these platforms place the client front and centre, treating the freelancer as a cheap, expendable commodity. They are the sites that allow clients to advertise jobs well below minimum wage and just above slave labour. The main objective to winning work seems to be to undercut everyone else in a race to the bottom with price.
David Rooney, a successful Australian copywriter working in New Zealand, told me: "It's slow at first while you build up reviews and make a name for yourself on the platform. You have to work for nothing at some points, all in the hope of getting a five-star review."
Annette Rizzo used a different strategy to secure work that wasn't underpaid: "In terms of applying for work, it's not hard, but I found I was really particular about what I would apply for, as in a lot of cases employers were hoping to pay minimal rates."

"I would look at their budget, and if it fit in with my pricing, then I would apply. On the other side of that, there are a lot of freelancers that are willing to work for next to nothing, and sometimes it's just not worth competing with that."

When a site promotes low-paid advertisements from unscrupulous clients, it can also attract low-quality freelancers. These are the freelancers who will accept virtually nothing for their work and, in turn, bring freelancing into disrepute - perpetuating the myth that freelancers are disposable commodities.
To make matters worse, some sites take a huge commission from already below-market rates. While it's not unusual for freelancers to pay for listings on freelancing platforms, I would counsel people to avoid joining any platform that takes a percentage of your hard-earned cash on top.
Not only does it mean a freelancer needs to work harder to make up the lost money, it also sucks your self-esteem to walk away from a project with only buttons for payment.
David Rooney told me about one of the more prominent platforms charging 20 percent commission on his earnings:
"[It] is outrageous. It makes me angry, and at times it makes me resent using the platform."

However, many product reviews hint that these sites also take a freelancer's money without consent: "They started deducting money from my account! I did not give my credit card details and certainly did not agree to being charged every month, given I am looking for work," said another Sydney-based freelancer Tracey H, who published a review on productreview.com.au.
To avoid unanticipated fees, it's worth taking the time to read the terms and conditions of any platform before joining. But be warned - some sites have T&Cs so long they make Apple software upgrade T&Cs look like a kids' storybook (36 pages in the case of one platform. Ouch.)

Difficult payment dispute resolution.
Be aware of the payment terms of any site you join. Freelancers often have to invoice via the platform, and will get punished for communicating or arranging payment off-platform. Sometimes this isn't a bad thing - after all, payments handled within the platform can protect freelancers from unscrupulous clients. But it also gives freelancers less control over managing late payments, and leaves you reliant on the platform for conflict resolution. One even charges users for conflict resolution - if that's not self-interest, then I don't know what is.
The better approach is to invest in an excellent invoicing platform, and manage the payment process yourself.
Many freelancers also feel these larger platforms are more likely to favour clients. Where platforms are designed to benefit clients over freelancers, it will result in some sticky situations.

The good guys - and how to find them
For all the awful experiences, there are an equal number of happy stories and excellent platforms for freelancers. And beyond platforms, there are supportive social media pages to help build those all-important networks, skills and experience.
Here's a quick recap of what to look out for when joining any freelance marketplace platform.
Control over what you are paid - You should get paid fair rates for the work you do. If you aren't sure, look through job advertisements at the full-time salary of others who do similar, and calculate the rate you should charge. Avoid sites that promote low prices over quality.
Platforms that don't advertise unreasonable rates - Look for platforms that offer projects that pay market rates. This is different from the point above because any platform that allows companies to advertise at below-market rates is unscrupulous and should be avoided.
Invoicing control - It's a good sign if the platform gives you control over invoicing and payments. Then you can use whatever invoicing software that works with your system. Some, like Hnry's invoicing feature, will even follow up on late invoices on your behalf, which is crucial to getting paid promptly. Marketplace platforms that force you to manage payment and dispute resolution through them often don't have your best interests at heart.
Free or reasonably priced platforms - Look for free platforms to join, or those with a transparent annual or monthly subscription, or platforms that add a margin on top of your rate so you don't lose money. Avoid platforms that take unreasonable commissions out of your total invoiced amount (some hit you for up to 30% of your rate, leaving you very short)
Control over client communication - Look for a platform that gives you the freedom to communicate with clients off the platform as well. Avoid those that suspend your account if you communicate off their site.

Four of my preferred freelance platforms
I have joined several marketplace sites and have secured some well-paid projects and retainer clients through them. Some are more suited to experienced freelancers with runs on the board, but others are perfect for those starting on their solo path. I thought I would share four of the best.

The Freelance Collective is a vetted freelance directory for creatives, which is more suited to those with prior experience. The site attracts some big-name clients for long term or one-off projects. Freelancers pay a reasonable annual fee to be listed. All client communication and invoicing are managed between the freelancer and the client. Best of all, there is a Facebook community of freelancers who share knowledge and advice between themselves.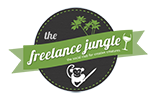 Jungle Jobs is a Facebook group for Patreon members of Freelance Jungle Facebook group. For a minimal monthly payment (under $10), Patreon members have access to the Jungle Jobs page, a mix of admin-collated jobs, and member-posted project opportunities. The admins don't get involved in client communication or invoicing. The page advocates fair pay and conditions for freelancers. Patreon members also have access to unique admin-led content around pitching, invoicing, and other freelancing issues. The wider Freelance Jungle page is open to freelancers across any field and level of experience to join and is also a wonderfully supportive community to build networks and share knowledge.

Commtract is a vetted digital platform that connects skilled marketing, communication, creative, and digital experts with contract jobs across Australia and NZ. You don't need to have specific freelancing experience or pay to sign up. Freelancers pitch for advertised projects from well-known businesses and government organisations. Payment is through the platform though, with freelancers invoicing Commtract. Commtract adds a percentage to invoices to make its money, meaning you get to keep all that you invoice and don't pay a membership fee.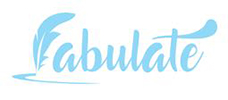 Fabulate is a platform for freelance copywriters. Clients post a brief, and writers respond. The budget is fixed, and projects pay a reasonable market rate. There's no requirement to be an experienced freelancer. The site gets its revenue from clients paying an additional fee to the platform to advertise. The downside is that you need to communicate and work with clients through the platform and invoice through the platform, but I have included them here because the payment rates are fair, feedback about them is positive, and the client companies are generally high profile.

No doubt, there are several other great platforms out there across a variety of different fields.
Beyond joining these types of marketplace platforms, There are several other ways to find opportunities:
Join professional social media groups (Facebook, Twitter, Instagram etc)
Get your LinkedIn profile up to date and join professional conversations to boost your network and demonstrate expertise.
Often other freelancers within those networks need some help when they are overwhelmed, which is a wonderful way to boost your portfolio and get experience.
Reach out to past colleagues and business contacts and let them know you are freelancing and available. They are already familiar with your work.
Subscribe to online publications and newsletters in your industry (many of which feature advertisements for projects).
There's good and bad online freelance marketplaces, but armed with a bit of knowledge you can join the good ones, and find ways to boost your network and build your portfolio without resorting to the terrible platforms that make commodities out of freelancers.
DISCLAIMER: The information on our website is for general educational purposes only. It doesn't cover all situations and circumstances, and shouldn't be taken as direct tax advice. If you're looking for specific help with your taxes, join Hnry and our team of experts can provide you with assistance tailored to your business needs.
Share on: