Hnry is a service to take care of all of the tax and financial admin that comes along with being an independent earner. We love supporting our Tradies with all things Tax and Finance and make life easier to get paid and manage money.
But while Hnry has your tax covered we thought we would introduce you to some of our friends who have some pretty slick digital tools and are also on a mission to make things more efficient and effective onsite for Tradies.


Getter
Getter is an express and on-demand trade delivery service. Founded by tradies, we know how important it is to get your supplies on time with minimal fuss. Getter exists to help you maximise job site efficiency by allowing your team to get on with the job while we sort out whatever you need. Getter says " We're bridging the gap between the site and the shop, so construction crews can keep working without having to head to the nearest supplies warehouse or sourcing materials" find out more at: www.getter.com.au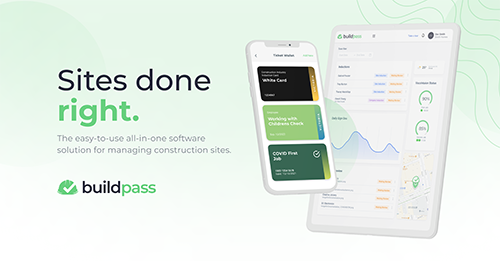 Buildpass
Construction is complex and as a result, there are so many different ways of managing a construction project. That is why BuildPass has built a connected ecosystem for construction companies to streamline their operations and manage more of their business in one place. Its mission is to change the current landscape by providing a single platform to run a construction project. Matt says "construction projects are complex, but the software to manage it should be simple". Check out the BuildPass platform here: https://buildpass.com.au

How Hnry helps
Hnry takes all the stress out of being a self-employed tradie. We automatically pay your taxes whenever you get paid, before passing the rest of your money onto you. You get peace of mind knowing what's yours and that you're always up to date on your taxes.
With Hnry's revolutionary app, your financial admin is all in one place; create invoices in seconds, raise expenses for instant tax relief, allocate a percentage of your pay to your super, and get unlimited support from our expert team of accountants. Our accountants will help you maximise your tax deductions to save you money, by giving you the right advice on what you can and can't claim. We'll even lodge your returns whenever they're due, so you never have to think about tax again!
DISCLAIMER: The information on our website is for general educational purposes only. It doesn't cover all situations and circumstances, and shouldn't be taken as direct tax advice. If you're looking for specific help with your taxes, join Hnry and our team of experts can provide you with assistance tailored to your business needs.
Share on: